Leadership and Organization
Precious Cornerstone University was founded by the chancellor, Bishop Francis Wale Oke and it has a board of trustees, University council, the governing and policy-making body. The institution is also led and supported by the University management team.
Bishop Francis Olubowale Aderibigbe Oke, a foremost cleric of global repute and graduate of Survey Engineering, was born on September in Kasunmu Village, Egbeda Local Government Area of Oyo State.
Oke, a leading light in Christian faith and 1982 graduate of University of Lagos, is the son of an Anglican Church Lay Reader.
Prior to his university education, he attended St Paul's Primary School, Kasunmu; Erunmi Community Modern School; Wesley Teachers' College and The Polytechnic of Ibadan, Ibadan where he passed out in flying colour in 1978.
He is an itinerant Pastor, a renowned Evangelist, a thorough Teacher, a distinguished Apostle and a Prophet of note. These outstanding qualities earned him positions at different times as Bible Study Secretary and President, Christian Union, UNILAG; President, Oyo State Christian Corpers Fellowship; and Vice-President, South Western Zone, Pentecostal Fellowship of Nigeria.
The Bishop launched into Ministry work with a journal entitled, 'The Sword of the Spirit' and the initiative translating to a full Ministry in 1980. SOTSM, which births Christ Life Church and other arms, was officially commissioned September 3, 1983. This has created tremendous impact in soul winning globally.
Bishop Oke's Ministry has grown through decades and his labour in the Lord's vineyard has positioned him as a force to reckon with in the league of God's Generals.
A quintessential prayer warrior and teacher of the word, the Bishop is married to Reverend Victoria Tokunbo, a priceless jewel and they are blessed with children.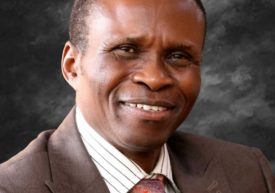 Professor Oloke was born some six decades ago. He obtained a PhD in Microbiology from Obafemi Awolowo University in 1989. He became a Professor of Microbiology and Biotechnology at Ladoke Akintola University of Technology in 1999.
Between 1993 and 1994 he did some genetic engineering work on an unusual isolate of Bacillus thurigiensis at the Biology Department University of Waterloo; Ontario Canada. As a result of this preliminary work, the organism was deposited at the American Culture Collection Centre (NRRL) as Bacillus thurigiensis oloke and filed for American Patent with ascension number WO/1997/041235.
The research group of Professor Oloke successfully constructed a Computerized Bioreactor and Computerized Temporary Immersion Bioreactor which are very vital in microbial fermentation and plant tissue culture. The Bioreactors were adjudged one of the ten outstanding research work at the First ever NUC Research Fair in Abuja. This feat contributed to fetching Ladoke Akintola University of Technology the First position among all the States Universities of Nigeria for three consecutive years. This research discovery has since been acquired by the National Biotechnology Development Agency; Abuja.
In a quest to find a long lasting solution to immuno-compromised conditions, Professor Oloke formulated an immune modulating agent known as Trinity Immuno-booster (Trino IB).  It was given a NAFDAC number in 2007 and has been successfully used for the management of different immuno-compromised conditions both in Nigeria and some other countries. As a result of this feat Professor Oloke was conferred with National Productivity Order of Merit Award by the Federal Government of Nigeria in August 2012.
In Ladoke Akintola University of Technology, Ogbomoso; he has served in different Administrative Posts like Head, Department of Pure and Applied Biology; Director, Academic Planning and Chairman, Pre-Degree Science Program.
Professor Oloke has served as a member of Governing Councils for Ladoke Akintola University of Technology and at The Nigerian Baptist Theology Seminary, Ogbomoso.
He has graduated more than thirteen Doctoral students some of which have become Professors.
Professor Oloke who has served as a member of NUC Accreditation Panels to three Universities had been a Visiting Professor to University of Lagos and Osun State University.
Among his international travels, in May 2014, Professor Oloke was specially invited to All Saints University College of Medicine in St Vincent and Grenadines as a Foundation Dean for the Faculty of Science. During his stay in All Saints University he played a major role in the accreditation excise of the University and assisted the University in setting up a Research Committee.
He has been the Chairman LAUTECH Christian Community since 1991 till date.
Professor J K Oloke is a minister of the Gospel.
He is happily married with children.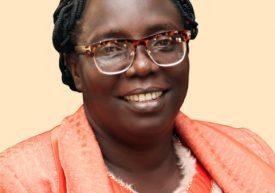 Dr.  (Mrs.) Pedetin Oluranti Afolabi is currently the Registrar (Acting) of PCU and the immediate past Registrar (Acting) of Samuel Adegboyega University, having served for four years in the Office, in the latter institution.
She holds a Bachelor Degree in Education of University of Calabar, Master and Ph. D degrees in Educational Administration and Management of Olabisi Onabanjo University, Ago-Iwoye, formerly Ogun State University. She is a Fellow of Institute of Policy Management Development; Member of Nigerian Institute of Management, Association of Nigeria University Professional Administrators, Primary and Tertiary Teacher Association of Nigeria and Teacher Registration Council of Nigeria.
Dr.(Mrs.) Afolabi's working experience spanned over 20 years. She has served as a Teacher and School Administrator with Ogun State Universal Basic Education Board, before she joined the league of University Administrators as Senior Assistant Registrar with Samuel Adegboyega University in 2011 and rose to the position of Deputy Registrar. Her experience covered all the divisions in university Registry. She has participated as member or Secretary to many Standing and Adhoc Committees.
She lectured on Part-Time at Olabisi Onabanjo University Consult Ayetoro and Abeokuta Study Centres as well as Federal College of Education Osiele Abeokuta (Centre for Part-time and Sandwich Programmes), Ayetoro Study Centre between 2008 and 2010
She has some number of publications in reputable journals.
She is a disciple of Jesus Christ, an Auxiliary Member of Gideon International and a teacher in the body of Christ. She is married and endowed with blessed children.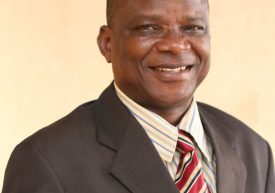 Mr. Oladokun holds a Bachelors Degree in Accounting from the University of Lagos in 1988. He qualified as a Chartered Accountant in 1991, and was elected a Fellow of the Institute of Chartered Accountants of Nigeria in April 2011.
He worked with Inlaks Plc. from 1990 to 1996 and rose to the position of Chief Accountant in 1996 before he was seconded to the subsidiary company Inlaks Computer Ltd. as Management Accountant in 1997. Mr. Oladokun left Inlaks Group after 10 years meritorious service in May 2000.
At various times, between 2000 and 2005, he worked with VT Leasing Limited Lagos as General Manager, Real Food and Allied Industries Limited, Ibadan as Finance and Administrative Manager and Tasty Fried Chicken Limited Lagos as a Group Account Controller.
On Consultancy services, Mr. Oladokun served as Senior Consultants in the firms of E.S.A Opashina and Co. Chartered Accountant and World Class Consultants Ltd., both in Lagos between 2005 and 2009.
He joined the services of Osun State University, Osogbo as a Senior Internal Auditor and Head of Audit in February 2009, from where he moved to Samuel Adegboyega University, Ogua, Edo State as the Principal Accountant in 2011.
Mr. Oladokun was the Chief Accountant of Samuel Adegboyega University, while he also held forth as the Ag. Bursar of the University between February and August 2018 when he was appointed the Pioneer Bursar of Precious Cornerstone University on 1st of September, 2018.
He has attended training, courses, Seminars and workshops within and outside the country.
Mr. Oladokun Festus Morakinyo is happily married with children
Mr. Olajide Adebayo Afolabi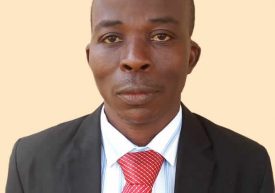 Mr. Olajide Adebayo Afolabi attended: St. Andrew's African Primary School, Ipetu-Ijesha;  Ipetu-Ijesha Grammar School;  Ladigbolu Grammar School Oyo for his Primary and Secondary School education. He later proceeded to Ladoke AKintola University of Technology, where he got B.Tech in Pure/Applied Chemistry. After this, due to his thirst for education and knowledge, he attended University of Ibadan where he got Masters in Library and information Studies. He is currently a Ph.D student at the University of Ilorin. 
Mr. Olajide has taught in virtually all the levels of education in Nigeria from Nursery and Primary School  to secondary schools and University, as class teacher, subject teacher, Head of Department, lecturer, trainer, facilitator at the University level. 
His Librarianship career started at Bowen University, Iwo. He has exemplified himself in the area of electronic library, academic library, information management and social media use in the Library. 
He is a prolific writer and researcher having about nineteen publications to his credit in both local and international journals. He has presented some papers at local and international conferences. 
He is happily married and the union is blessed with children.
View all dates of key PCU academic activities and events.